Quality
The Shovel Blades are formed in one piece from 14 guage (2mm approx.) high carbon steel sheets which guarantees longer life and make it durable.
Each piece of shovel passes through pre defined quality checks of every stage of manufacture to ensure consistency and uniformity in quality.
We manufacture shovels in wooden and PVC handles as per customer requirements.
All square and round nose shovels are manufactured as per IS specification no.IS. 274(Part-1).
Packing
Each and every indo shovels bundle is well packaged into polythene covering to protect it from dust and rust till it reaches to final user.
All type of shovels are made available to distributers, dealers, and resellers in market-able lot of six (6) pieces.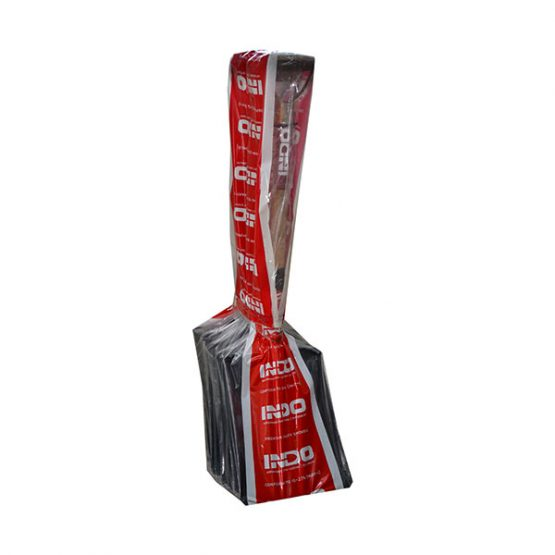 Markings
The Shovel handles are affixed with rectan – gular labels, All Shovel blades are embossed with INDO brand.